A beautiful canyon mixing technical practice and a ton of fun in a gorgeous scenery. From high verticals to deep blue pools to jump in like no one's watching, Medjurecki has it all!
On the road towards Albania, this canyon is located not far from the city of Bar. Our local drivers will give you a lift as far as they can into the mountains. A bumpy road for an authentic and fun experience in gorgeous surroundings.
Medjurecki Potok
Potok is the Montenegrin word for small stream or narrow waterway. Just a 10-minute walk downhill and we reach the potok.
After a quick briefing about how to safely move around in canyons, we will teach you the basic techniques needed to enjoy this canyoning experience to the fullest: swimming, abseiling, jumping and sliding. Two of our professional instructors will always be there to keep you safe, share a bit of knowledge about the surroundings, show you the way or crack some jokes!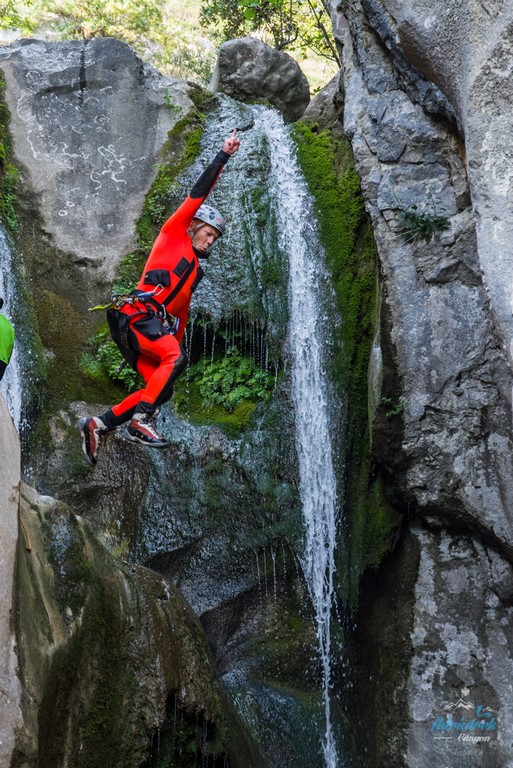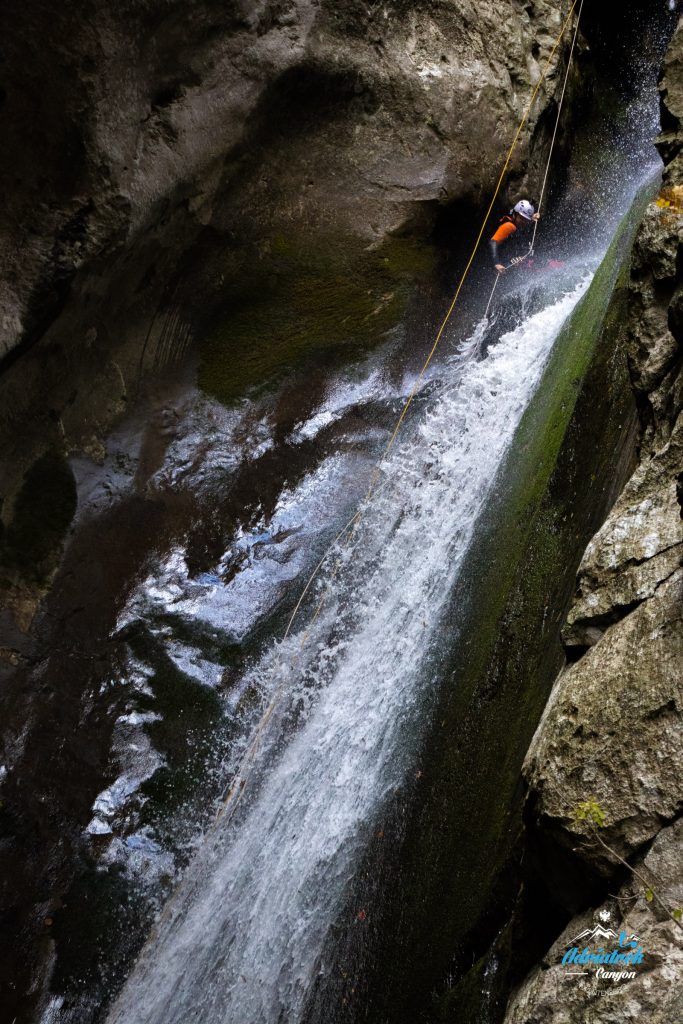 The first feat of Medjurecki is pretty straight-forward: A 30-meter high waterfall! But you will already know all about abseiling plus, one of our guides will be waiting below, looking out for you. If it's the first you ever rappel, this is something you will remember for a long time!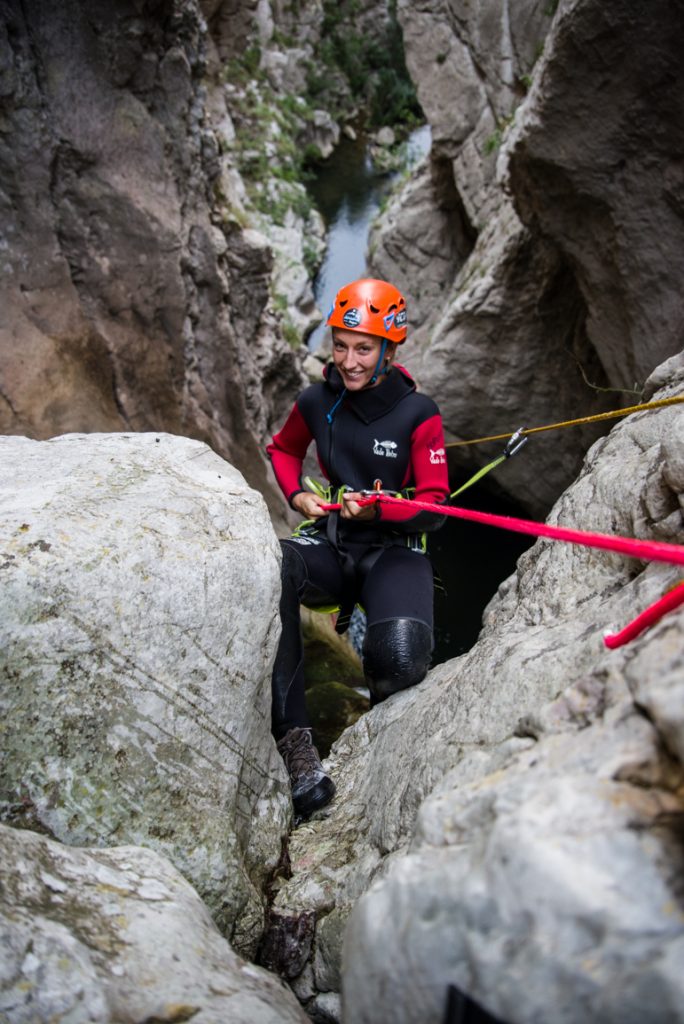 And the fun begins!
Remember those jumping techniques you've learned a few minutes before? Now's the time to put them into practice. During nearly 4 hours, this canyon is a succession of 10 waterfalls, all different from one another, with plenty opportunities to improve your skills and push your boundaries to the limit.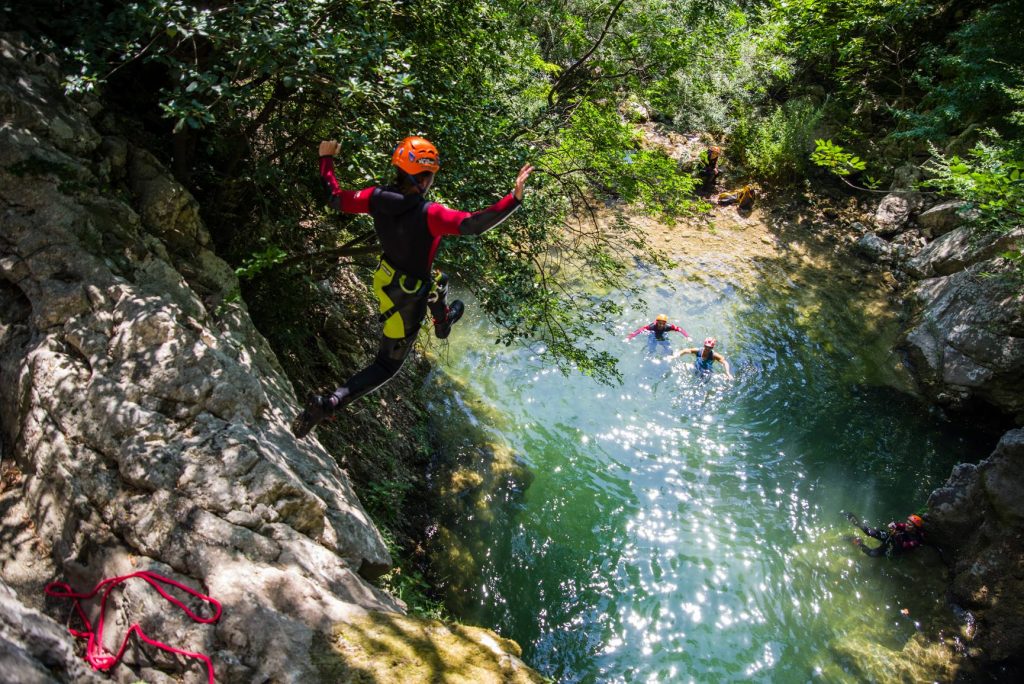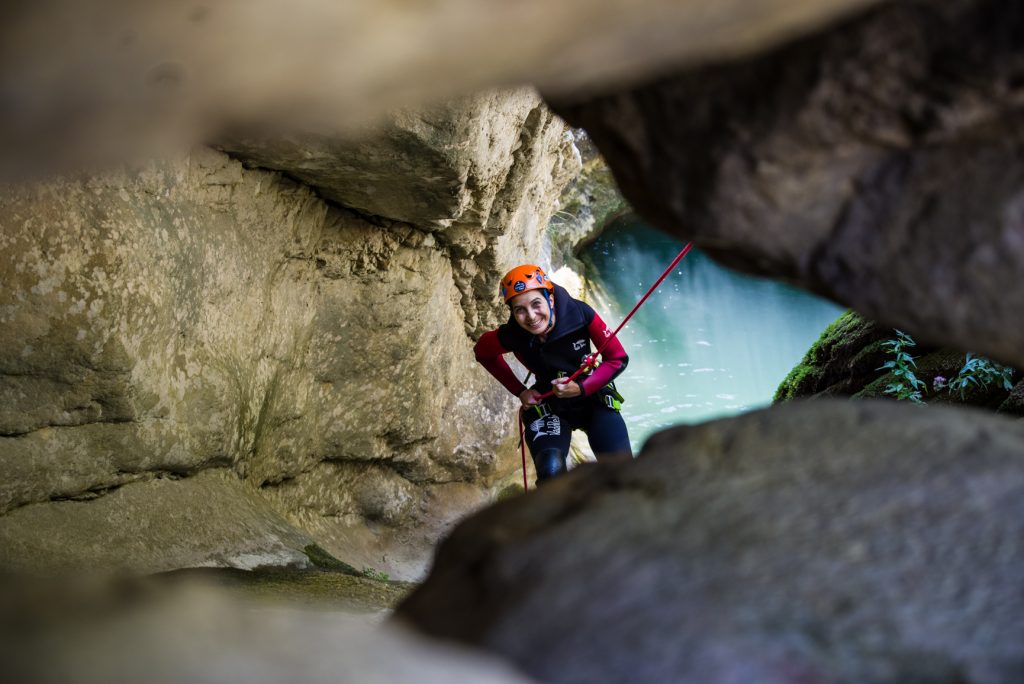 The bright environment of the place, made up of limestone, allows the sun to display beautiful colors and contrasts when it casts its light on the rocks. Sometimes narrow, sometimes wide open, this is the perfect balance to enjoy a complex yet stunning canyon environment.
Life is said to always find its way but here, conditions are perfect for it to thrive. Lush vegetation with fig trees, colorful spurges and campanulas, and several orchids; all accompanied by several species of dragonflies, frogs, shrimps, crabs, large grasshoppers… Those are all likely encounters during that day.
World adventurers, if you want to discover one of the most beautiful and fun canyon in Europe, don't waste time and click on the link below!